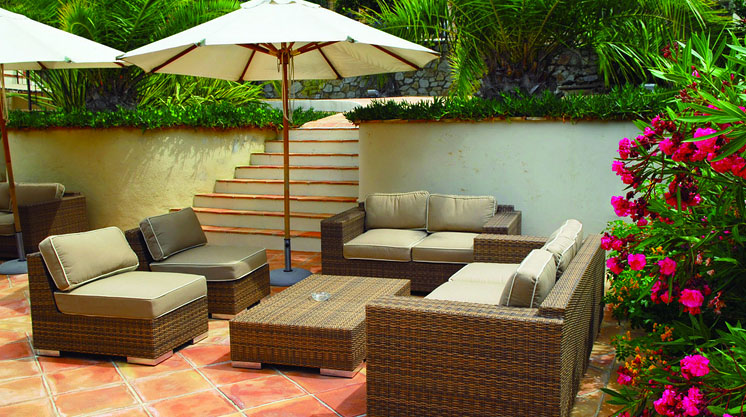 Outdoor Patio Furniture – Sets, Chairs & More
The Backyard Store carries brand name outdoor products from manufacturers such as Hanamint, Ebel, Alu-mont, Design Decor and Treasure Garden casual outdoor furniture. You will not have to look any further to confidently select your backyard amenity products. A brief description of each manufacturer is provided below along with a sample of their product offerings that includes a link to that product page. Look no further if you are looking for quality outdoor furniture!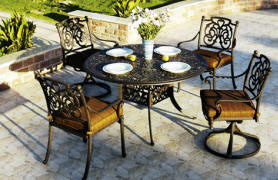 Hanamint makes it easy to enhance the beauty of the outdoor room with its innovative and classic designs. In this latest catalog we present our newest creations as well as our proven and timeless best-sellers. With over 10 years in the outdoor market, Hanamint provides high-quality products with outstanding workmanship, supported with the highest standards in customer service, business integrity and strategic partnerships.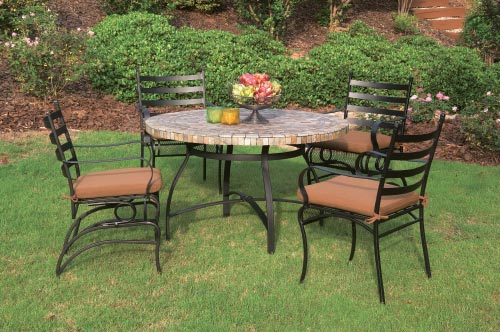 At Paragon Casual, each furniture piece is handcrafted using traditional blacksmithing techniques. Each iron frame has the electronic-deposited coating applied for corrosion and abrasion resistance. Welds are wrought and ground by hand to enhance the joint strength and smooth the surface. Final touch paint is applied with extreme detail for an elegant and harmonious presentation. Only premium quality natural stones like marble, slate or travertine are selected to present the natural beauty and uniqueness of each mosaic table top. The natural stone's organic diversity forms the variations on color, vein, pattern and density.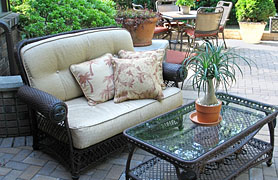 Ebel, Inc.'s Weather Wicker Collections are the answer to the ultimate combination of comfort, style and quality for year-round outdoor, indoor and contract use. The beautiful designs, quality and variety of colors appeal to even the most discriminating consumer. Ebel, Inc.'s entire Wicker Collection is totally weatherproof, requiring only a minimum of maintenance and is backed by a 3-year warranty covering any defects in materials and workmanship.
Ebel Inc.'s Resin Benches stand apart in quality, sturdiness, comfort and styling. Ease of assembly, maintenance-free care, weatherproof construction, bolting down safety provisions and longevity are just a few of the advantages offered by Ebel, Inc. benches. Only the finest materials such as Polypropylene and PVC are used. A 3-year warranty covers any defects in materials and workmanship.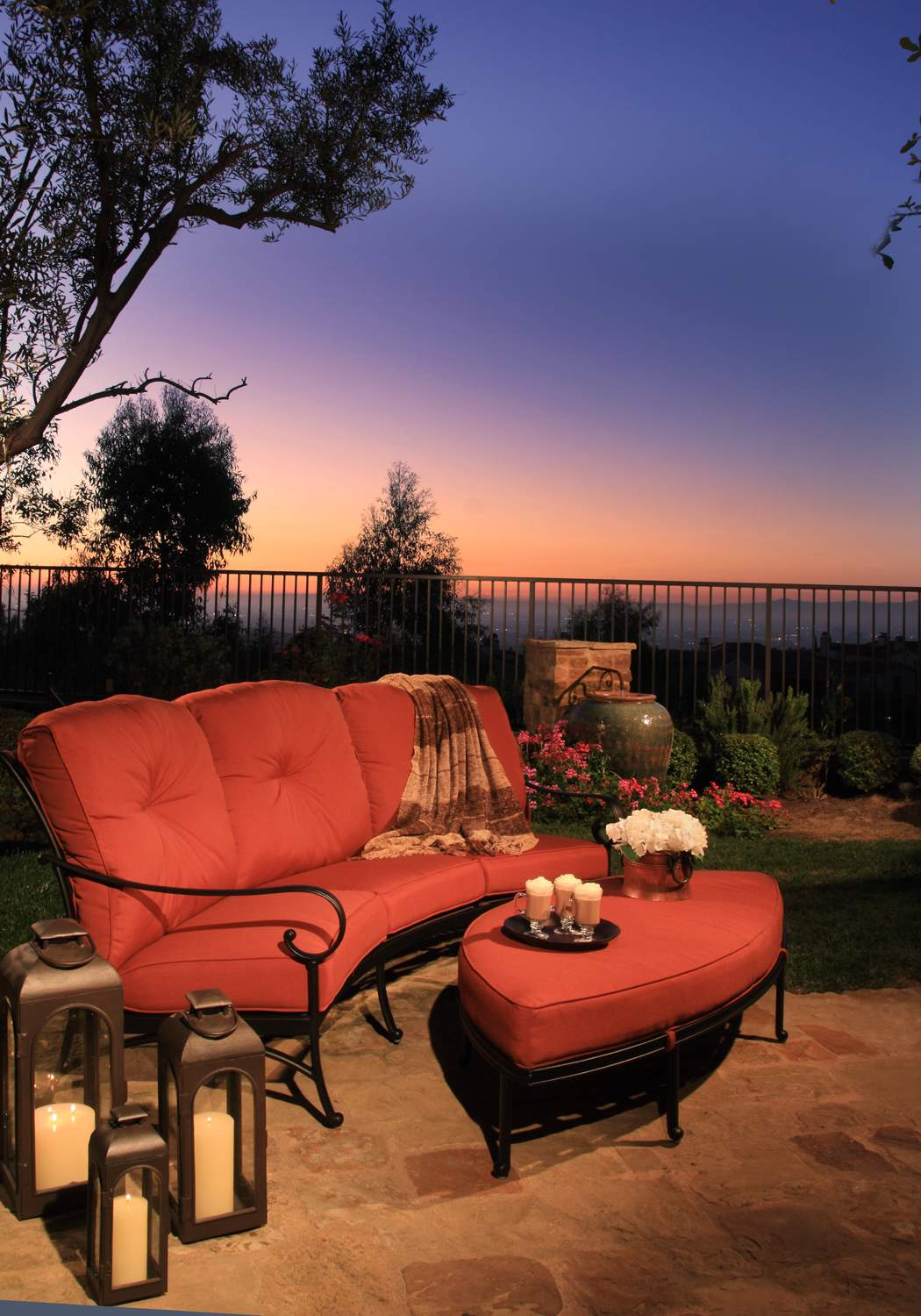 Quality, American made, casual outdoor furniture is what Alu-mont Furniture is all about!
Choose from comfortable, attractive and affordable lace, strap, sling and cushioned styles. Each product is made of tubular and extruded aluminum frames in 17 frame colors, and 19 colors of strap or lace. There are over 60 fabrics available – perfect for sling and cushion seating. See our exciting new Rio 4800 Sling Series (shown at left) featuring extruded aluminum styling!